Description
Dwarkadish Krishna deity crowns! Bringing some bling, these beautiful crowns are made with elaborate metal work studded with sparkling stones in stonework bedazzle!
The crowns are fitted with stretchy golden elastic so you can use them on a variety of forms of Krishna deity.
There are 3 sizes of crown.
The crowns are made of a rounded metal base. It is important to choose the right size for your Krsna deity or Krishna doll.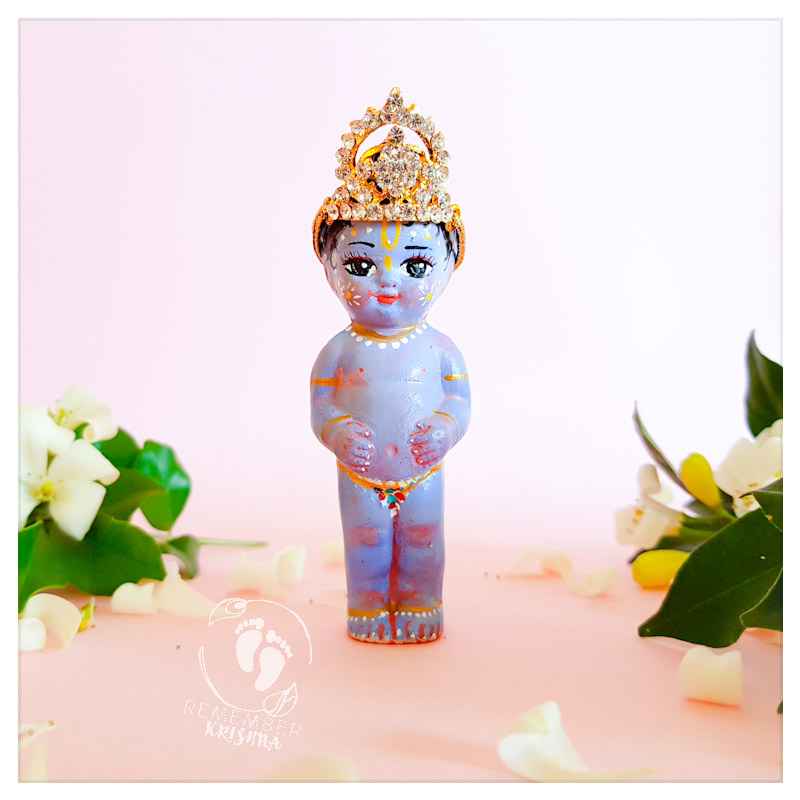 Small – for heads circumference 8.5cm /3.2″ – but fitted with stretchy elastic, so give or take half an inch this crown can fit around that size.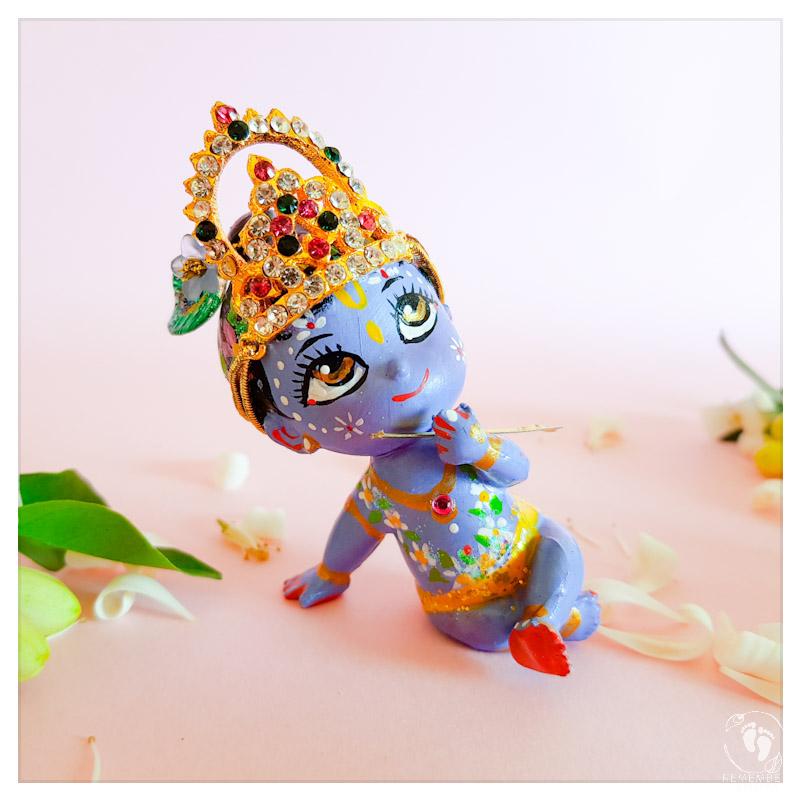 Medium –
Large –
Have a look at how they fit and how they look, here:
Gift wrapped! View how I pack up your package with love